Armory
R&R Firearms is dedicated to giving our customers the time and education they need to make buying firearms a safe and easy transaction.  We have partnered with multiple distributors and manufacturers including Davidson's, Lipsey's and RSR Group.
Gallery of Guns: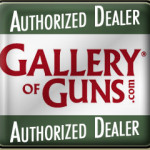 We are a featured retailer for Gallery of Guns in Pinellas County and offer a full selection of firearms from Davidson's.  As a Gallery of Guns distributor, we offer our customers the full catalog at discounted prices to help you select the appropriate firearm you are looking for.  We at R&R Firearms offer our shop guarantee: if we don't have it, we can get it.
R&R Firearms has partnered with all the major manufacturers to offer the best selection for our customers.  If we don't have it, we can get it.
Check out our Online Shop for your firearms and accessory needs: shop.rrfirearms.com